Dr. Maria Luisa Calabrò, Biologist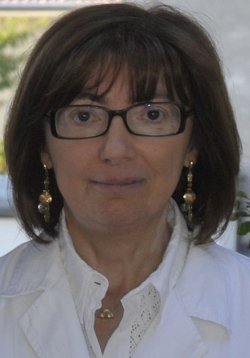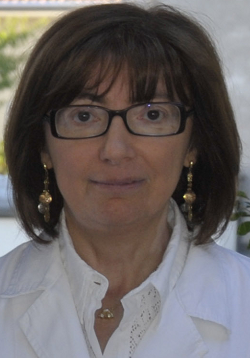 Over the last 25 years, MLC's research has been focused mainly on two oncogenic viruses, HTLV-1 and HHV8.  Her professional experience includes research activity in Prof. R Weiss's lab in London, where she pioneered research on the molecular epidemiology of HTLV-1 strains in Adult T-cell Leukemia/Lymphoma samples (Lancet 1990; Virology 1991). In 1990, back at the Institute of Oncology in Padova, she focused on the molecular epidemiology of HTLV-1 and HTLV-2 strains and set up a molecular technique for HTLV-2 subtyping (J Infect Dis 1993; Int J Cancer 1996; AIDS Res Hum Retrov 2000). She then carried out research on HHV8 seroprevalence (J Hum Virol 1998; J Infect Dis 1999), HHV8 molecular characterization (AIDS 1999), HHV8 transmission modalities (J Natl Cancer Inst 2001; J Infect Dis 2004; J Clin Microbiol 2006; PLoS ONE 2008), in vitro models of HHV8 infection and in vivo HHV8 reservoirs (J Clin Microbiol 2005, PLos ONE 2010). Her group investigated the relevance of the intracavitary microenvironment in PEL progression, and the in vivo anti-neoplastic activity of IFN-a-expressing lentiviral vectors and nanoparticles carrying anti-Blimp-1 siRNAs (Blood 2009; Cancer Med 2014; Haematologica 2015). She is presently studying the mechanisms triggering HTLV-1-mediated lymphomagenesis. Recently, in collaboration with other IOV Units, her group is searching for potentially new, EMT-related biomarkers for highly aggressive tumors, specifically high grade soft tissue sarcomas, MPM and different histotypes of peritoneal carcinomatosis. Moreover, her group is studying the response of primary cultures of highly aggressive tumors to EMT modulators.
Immunology and Molecular Oncology Unit
– Department of Clinical and Experimental Oncology, IOV-IRCCS
– Section of Oncology and Immunology-DiSCOG, University of Padova
Research activity
Role of the microenvironment in the pathogenesis of virus-induced lymphoma
In-depth understanding of the role played by microenvironment components in the pathogenetic mechanisms leading to lymphoma onset and progression may lead to the identification of new therapeutic strategies for highly aggressive lymphoma.
Research topic
To study the contribution of microenvironment components into lymphomagenesis, (a) Primary Effusion Lymphoma (PEL) is used as a model of B-cell lymphoma growing in body cavities,  whereas (b) Adult T-cell Leukemia/Lymphoma (ATLL) is used as a model of an aggressive and diffused T-cell lymphoma.
Background
It is well-known that the crosstalk between pre-malignant/malignant cells with stromal components may generate a microenvironment permissive to oncogenic progression. PEL is an aggressive, HHV8-driven,  non-Hodgkin's B-cell lymphoma with poor prognosis, growing as lymphomatous effusion in large body cavities. The peculiar intracavitary localization of this lymphoma implies a specific contribution of body cavities to PEL pathogenesis. ATLL, a peripheral T-cell malignancy , arises in only 2-5% of HTLV-1-infected individuals decades after primary infection, suggesting that host factors contribute to ATLL onset. Little is known about the role of the microenvironment in the mechanisms triggering the development of this lymphoma.
Research achievements
By using a PEL/SCID mouse model, we demonstrated that the intracavitary targeting of the murine microenvironment with a lentiviral vector expressing murine interferon (IFN)-alpha exerts a significant anti-neoplastic activity. mIFN-alpha-treated murine mesothelial cells were found to induce apoptosis of PEL cells in a TRAIL-dependent manner. These data suggest that the interaction between lymphomatous and mesothelial cells lining the body cavities may play a key role in PEL growth control, and that mesothelial cells may be central to PEL pathogenesis (Blood 2009). Moreover,  mesothelial cells may modify PEL cell turnover, increasing their proliferation and resistance to apoptosis, thus providing a milieu favorable to PEL progression (Mol Med 2014).
Preliminary studies indicate that the fibroblastic stromal component may trigger tumorigenesis of IL-2-independent HTLV-1-immortalized T-cells, inducing a transcriptional and secretory reprogramming relevant to ATLL pathogenesis. Moreover, we established a new preclinical model mimicking the aggressive nature of ATLL lymphoma variant.
Conclusions and perspectives
In-depth understanding of interactions between tumor cells and mesothelium may suggest new approaches to improve the treatment not only of PEL but also of other intracavitary tumors, such as peritoneal carcinomatosis, the most common terminal feature of abdominal cancers.
Detailed characterization of the new preclinical ATLL model will shed light on the complex events enhancing lymphoma development in HTLV-1 carriers and will offer a more general target to prevent lymphoma development.
Relevance of epithelial-mesenchymal transition (EMT) in highly aggressive tumors
Characterization of the intrinsic or therapy-modulated profiles of EMT-related factors in highly aggressive tumors may shed light on the relevance of specific EMT pathways involved in tumor progression, leading to the identification of  new diagnostic/prognostic markers and potentially novel targets for therapeutic intervention.
Research topic
EMT in highly aggressive tumors.
Background
EMT is a complex and multifaceted embryonic process and its partial activation is an important driver of tumor progression. Some EMT-associated pathways are also linked to stemness properties, chemotherapy resistance and immunological behavior of tumor cells.
Research activities
We previously demonstrated that cocultures of primary human mesothelial cells (HMC) with PEL-derived cell lines induce a myofibroblastic phenotype and an expression profile indicative of EMT in HMC. Serosal membranes underwent a progressive thickening in a xenograft mouse model of PEL, with the appearance of mesenchymal-like cells during intracavitary PEL development. These data indicate that PEL cells may induce type 2 EMT in HMC, leading to fibrosis of serous membranes. Our findings provide new clues into the mechanisms involved in PEL progression and indicate new targets for tumors developing in the intracavitary milieu (Cancer Med 2014).
In collaboration with other IOV Units, we are presently defining sets of innovative EMT-related biomarkers with diagnostic and prognostic value in high grade soft tissue sarcoma (STS) samples,  in samples of peritoneal carcinomatosis (PC) and in malignant pleural mesothelioma (MPM) samples. Moreover, we are characterizing the response of primary cultures of highly aggressive tumors to EMT modulators.
Conclusions and perspectives
In-depth understanding of the evolving role of EMT in tumor progression, cancer stemness and drug resistance may suggest new opportunities for therapeutic intervention and novel biomarkers with diagnostic and prognostic significance for highly aggressive tumors.
Team members
Maria Assunta Piano
Barbara Montini
Chiara Fritegotto
Valentina Mozzo
Previously involved members
Adriana Mattiolo
Mattia Vicario
Selected references (last 3 years)
Sarid, R. and Calabrò, M.L. Kaposi's Sarcoma-Associated Herpesvirus: Epidemiology, Biological Characteristics and Pathogenesis. In: Viral Infections of Humans: Epidemiology and Control. 5th Edition. Eds. Kaslow, R.A., Stanberry, L.R., and LeDuc, J. W. Springer. 897-931, 2014.
Mediani L, Gibellini F, Bertacchini J, Frasson C, Bosco R, Accordi B, Basso G, Bonora M, Calabrò ML, Mattiolo A, Sgarbi G, Baracca A, Pinton P, Riva G, Rampazzo E, Petrizza L, Prodi L, Milani D, Luppi M, Potenza L, De Pol A, Cocco L, Capitani S, Marmiroli S. Reversal of the glycolytic phenotype of primary effusion lymphoma cells by combined targeting of cellular metabolism and PI3K/Akt/mTOR signaling. Oncotarget 2016;7(5):5521-37.
Cattelan AM, Mattiolo A, Grassi A, Piano MA, Sasset L, Trevenzoli M, Zanovello P, Calabrò ML. Predictors of immune reconstitution inflammatory syndrome associated with Kaposi's sarcoma: a case report. Infect Agent Cancer. 2016 Feb 3;11:5.